Guide
What is Hire Purchase (HP)?
With Hire Purchase, you can buy a new or used car in monthly instalments. Would this work for you? Our guide looks at the total cost, pros and cons, and more details of a Hire Purchase contract.
How does Hire Purchase work?
A Hire Purchase agreement is usually arranged through the dealer you're buying the car from. You put down a deposit – which you can save up for or cover by part-exchanging your current car – then you pay off the rest of the outstanding balance via monthly payments over a set period of time.
The amount you pay back each month is fixed – you'll pay the same amount every month until the contract ends. The size of your fixed monthly repayments will depend on the size of your deposit. If you pay a larger deposit, your remaining monthly debt will be smaller. But if you take a longer contract and plan to make lots of monthly payments, you may pay more in interest over the duration. Find a balance that works for your budget and make sure you can keep up with the monthly repayments. Look out for dealers and/or manufacturers running special promotions on HP agreements. You may find they'll help with the deposit or give 0% APR deals. Shop around between dealers for finance rates as well as car prices. To work out which is best, compare APRs and the total cost of the loan. In a Hire Purchase agreement, you don't technically own the vehicle until you've made the final payment. You're classed as the car's keeper and the finance company is classed the legal owner of the car until you've paid the Hire Purchase loan off. As such, you'll need to keep up with payments or it could be repossessed. As the registered keeper of the car, you're responsible for insurance, servicing and maintenance, but the finance company is the legal owner of the car until the final payment. For that reason, you can't sell the car without the permission of the finance company. Related:
Buying and selling a car with outstanding finance
.
What is Conditional Sale?
Some dealers offer a slightly different arrangement, called Conditional Sale.
The main difference between Hire Purchase and Conditional Sale is that the customer must buy the car at the end of a Conditional Sale agreement. There is no 'Option to Purchase' fee payable, like there is with HP, and you will automatically become the vehicle owner once you've made all your repayments to the lender.
How long do Hire Purchase contracts last?
Typically, Hire Purchase contracts last anything between 12 months and five years, with the most common being three to four years. You'd therefore make 36 to 48 payments towards the total cost of your car, exlcuding the initial deposit.
You can negotiate the length of your contract. Usually, longer contracts charge more interest per month but this can vary depending on other factors – such as your credit score and the size of your deposit – so check your contract and ask the finance company for more details in each instance. Once you've paid off the full amount, you legally become the car's owner.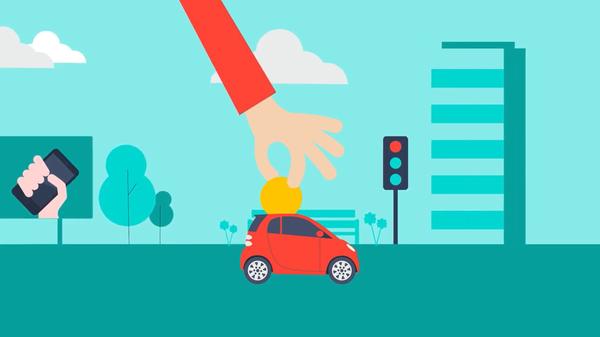 Is Hire Purchase expensive?
Monthly payments on Hire Purchase agreements tend to be higher than PCP or car lease agreements, but this can vary and there are deals available.
The amount you pay monthly will depend on the size of the deposit and the length of your contract, plus any interest charged and purchase or contract fees. Short contracts with large deposits can result in smaller monthly payments with less interest charged. For reference, you'll normally pay around 10% of the car's value for a deposit, and an interest rate of between 4% and 8%. Unlike PCP deals, which have a final balloon payment, HP payments are the same each month so this can sometimes make budgeting easier. Related:
Car finance jargon buster
.
Option to Purchase fee
Once you've made all your payments, you may have one final 'Option to Purchase' fee to pay before you officially own the car. This is normally £100 to £200 but can vary so always check your contract and make sure you understand the terms and conditions before you sign up.

Hire Purchase car deals
Searching online is a great way to find the latest Hire Purchase car deals, and compare them to find one that suits your budget.
When you're comparing Hire Purchase deals, consider the total cost of purchasing a car this way. Figures to keep in mind include: • The interest rate (often referred to as annual percentage rate - APR) you'll be paying • The total cost of credit • The total amount you'll repay Also, look out for optional fees lenders may charge. Try to add up the total cost – low monthly repayments can look good, but they may come with higher interest rates and thus cost you more over the duration of the contract than higher monthly payments with low interest rates would. As with anything, it pays to shop around and speak to different dealers, and you may find you can negotiate on price.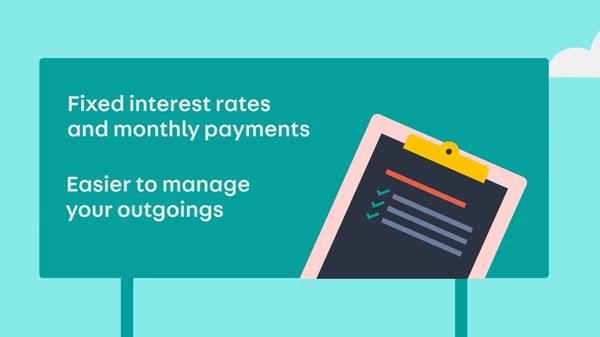 Pros and Cons of Hire Purchase
Pros of buying a car using HP:
• Equal monthly payments and fixed interest rates can be easier to budget for
• The deposit you put down is relatively low, normally at 10% • Flexible contract lengths and repayment terms mean you can find a contract length and price that suits you • You don't need a large final payment, like with PCP • Buying through HP gives you some extra protection if there's a problem with the car, as the finance company is liable, as well as the dealer • You're unlikely to have mileage restrictions, like you would with PCP
Cons of buying a car using HP:
• Monthly payments are generally higher than with other forms of finance
• If you leave the contract early, either by paying it off or just walking away, you'll have to pay a penalty charge, even if you're up to date with your payments • If you don't keep up with payments, the car may be repossessed, and you'll lose all the money you've paid • The car can't be sold before that final payment, unless you contact the finance company and agree a termination value • You can't sell or modify the car without permission, until you are the legal owner
Terminating a Hire Purchase car contract
In most instances you'll have to pay off at least 50% of the amount you owe before you can terminate your contract. This will include interest owed.
If you haven't yet paid off 50%, you'll have to make up the difference. For example, if you've only paid 40% off, you'll need to pay the remaining 10%. If you cannot afford to do this in one lump sum, you may be able to pay this outstanding amount in instalments – check with your finance company if this is the case. If your Hire Purchase contract is with a dealership, they may offer to pay your outstanding finance if you choose to trade it in for a new model.
Can Hire Purchase contracts be transferred?
In most instances, you cannot transfer a Hire Purchase contract.
Car finance agreements are written with the applicant in mind – they take their finances, credit rating and other factors into consideration and so they would not be applicable to someone else. If someone wants to buy your car, you'd have to settle your HP contract first.
Hire Purchase alternatives
Before you commit to Hire Purchase, why not look at your other options and make sure you're confident in your decision? In addtion to bank loans and saving up to buy a car in cash, there are other car finance options available:
•
Personal Contract Purchase (PCP)
– usually cheaper every month, with the option to trade-in the car at the end. •
Car leasing
– if you aren't fussed about owning the car, leasing is a great way to drive a new car every couple of years.