News
Car Brand with the Best Tech 2022 -Tesla
Find out why Tesla is the 2022 winner of the Car Brand with the Best Tech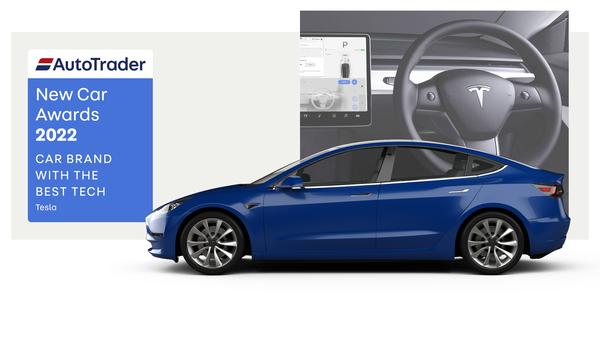 These days onboard technology is perhaps even more important than the horsepower or 0-60 times car fans used to consider benchmarks. Integration with our phones – even our homes – is now a thing and drivers have high expectations for the tech in their cars.
So it's little wonder our winner of Car Brand with the Best Tech is as much a Silicon Valley technology company as it is a car manufacturer – yes, it is of course
Tesla
! Car brands all over are replacing traditional switches with screens but few dare take it as far as Tesla, this 'all in' approach winning many fans. And from built-in gaming and movie streaming to 'novelty' seat cushions and camera driven security systems Tesla is both making tech work and having some fun along the way. A predictable winner, perhaps, but no less deserving for it.