News
Most Loved Brand 2022 - Porsche
Find out why Porsche is the 2022 winner of the Most Loved Brand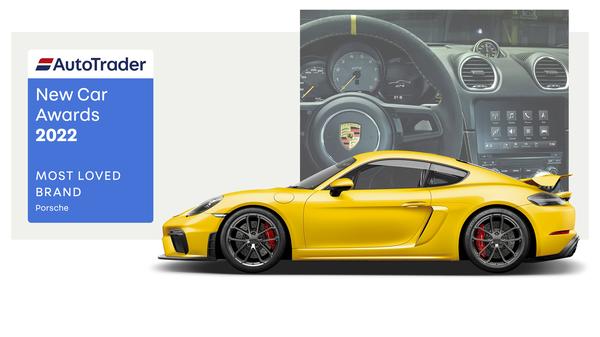 Cars are often discussed as mere transport, but of course there's far more to them than that. And, at their best, they can indeed be something to inspire true passion. Few more so than those built by Porsche, our Most Loved Brand of 2022 as voted by you.
Little wonder, too. Every manufacturer is having to navigate the transition from internal combustion engines (ICE) into electrification and you might think for a brand with an incredible legacy of building petrol-fuelled sports cars like Porsche that would be especially tricky. But it's skilfully been playing the long game, using motorsport as it always has to perfect the latest technologies before bringing them to its road cars. Hence hybrid and electric tech honed in racing now features in its hybrids and pure electric
Taycan
, while its more traditional
911
,
Cayman
and
Boxster
models remain just as desirable as ever. This twin-track approach is not without its challenges, but Porsche has shown real class in its approach and the products speak for themselves, the recent
Cayman GT4 RS
perhaps peak ICE sports car tech while its electric Mission R successor is already waiting in the wings and proving its worth in prototype form. If the Taycan is anything to go by, we have little to fear about Porsche going fully electric and it's little wonder it's held in such esteem.